In order to make a good use of your DeepOnion wallet, here is one option that you do not want to miss, This Staking ONIONS from your wallet installed on your personal computer. DeepOnion has many good features and one of them is PoS (Proof of stake) meaning that you are able to create your own coins, in this case, you create your own ONIOS, in other words, you create your own money every day! you have a money machine, that is what DepOnion wallet is capable of, and much other good stuff!
First of all your Onions have to mature, that takes around 24 hours, after that the staking process can take action, just be patient and soon you will be staking new ONIONs!
1. First, you need to have the DeepOnion wallet installed on your computer.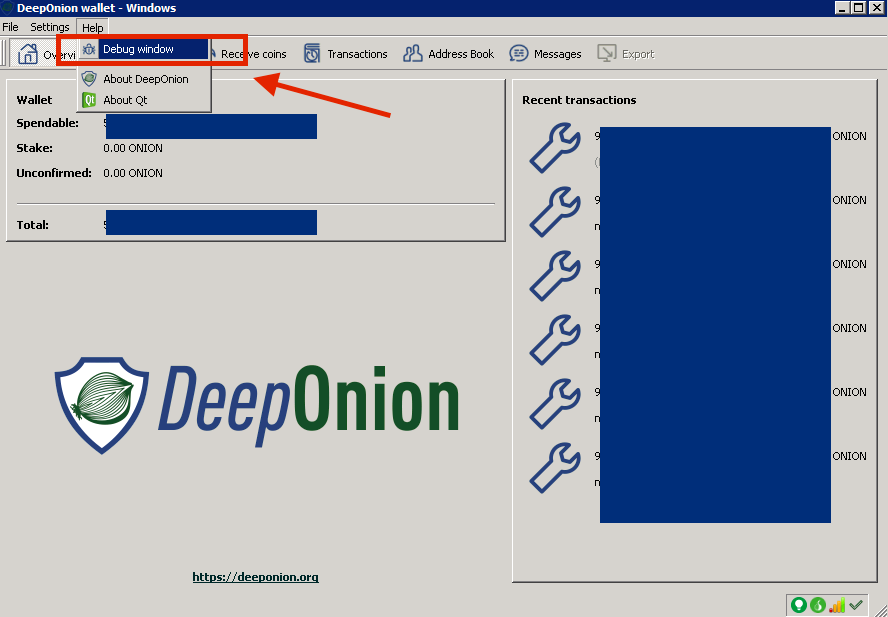 2. You need to have some ONIONS in order to be able to stake every day, You do not have to have many ONIONs if you don't want but I would suggest that you get at least 10,000 ONIONS from any of the exchanges where they sell ONIONs. The more ONIONs you own the more you earn with PoS.
3. Send the ONIONS you bought at the exchange to your personal wallet on your computer, or earn ONIONs each week from 2 different airdrops!
4. You need to encrypt your wallet in order to be able to stake, make sure you keep your passphrase in a secure place because you will need to unlock your wallet for this to stake new ONIONS.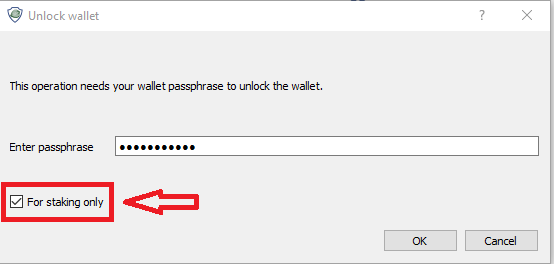 5. Once your wallet is synced, running properly and it is unlocked then your wallet will be staking for you new ONIONS every few hours a day! keep your wallet open and running if you want to earn more ONIONs each day!
Video about how to stake ONIONs:
Other tutorials about staking ONIONs from DeepOnion wallet:
https://deeponion.org/community/threads/deeponion-wallet-staking-tutorial.31/
https://steemit.com/crypto/@sowellsvt/deeponion-tor-wallet-staking-tutorial
Some comments about staking ONIONs:
https://deeponion.org/community/threads/how-many-of-you-are-staking-full-time.8782/
Other ways to earn ONIONs every day!
At this time November 2017 you can earn around 5 or 8 ONIONS daily from staking if you own and hold around 10,000 ONIONS in your local computer wallet.
There are many other ways to earn ONIONS every day, such as contributing with your quality content online like Steemit, Medium, Facebook, Twitter, your own personal blog or website, where you share your knowledge and help others discover DeepOnion.
You can also earn $ONIONs each day by posting and helping members at the official DeepOnion forum: www.deeponion.org/community this can be achieved via de DeepPoints system that the developers launched a few days ago and it is helping many DeepOnion members to earn ONIONs and at the same time they contribute to expanding the DeepOnion to new audiences.
Making Youtube videos about DeepOnion is another excellent way to earn $ONIONs
And if you want to spend more time there is a new way in our official DeepOnion community forum, this is via the Deep Domination tasks: https://deeponion.org/community/forums/deep-domination-tasks-extra-deeppoints.125/ where you can find many tasks to let people know about this interesting cryptocurrency with privacy built-in.
Also at our official forum, you can find bounty programs, join and participate every day to increase the ONIONs in your wallet!
The sky is the limit, your creativity will bring you new ONIONs. In case you want to join the weekly airdrop all you need to do in order to start that is joining The DeepOnion forum, apply for an account and start earning or buying your 100 ONIONs, this is the minimum amount you need to hold in order to be able to receive the weekly DeepOnion airdrop. But also you need to have good rank at bitcointalk.org as a requirement for this weekly airdrop, but if you just want to earn ONIONs from the weekly airdrop on Sundays from DeepPoint, then you do not need to have an account at bitcointalk.org, you only need to have an account at deeponion.org/community, do some tasks and earn ONIONs from the DeepPoints you earn on each tasks you contribute every day at the forum.
Apply here for DeepOnion airdrop