Each day we are having more and more new members at the DeepOnion forum!
I would like to suggest to give a welcome warmth to the new members, at least 1 or 2 per day! We are a community-oriented team, therefore, greeting new members is a very important thing to do! and costs us nothing! just a minute of our time! and it makes a huge difference to keep adding value to our DeepOnion community!
The human factor is our main strength, and we need to keep the focus on this, because without all of us as a member of DeepOnion, DepOnion won't exist!
Here are the basic steps to give a warm welcome to each new member each day:
1. Go to members section: https://deeponion.org/community/members/
Look for the section on the upright (newest members) there are 12 newest members that you can select 1 or all of them if you want and give them an authentic welcome message! to encourage to give their best in the forum and to feel that they are part already of this community, we need to empower each other every day, keep the good vibe and make the community stronger!
2. Click on a new member to bring the box up and select "start a conversation" on title enter, for example, welcome to DeepOnion community, or anything you want, then on the body section enter your warm welcome message!
Then click the button below "start a conversation" to send your message, that's it!
The human factor, a great asset to use wisely but better when it is empowered to benefit ALL, and not just personal, greedy interests! like big corporations are still doing these days to benefit just a few and to support shadow and negative agendas to feed big egos and those that enjoy controlling others. DeepOnion is here to enroll even those negative and hater minds to endless possibilities!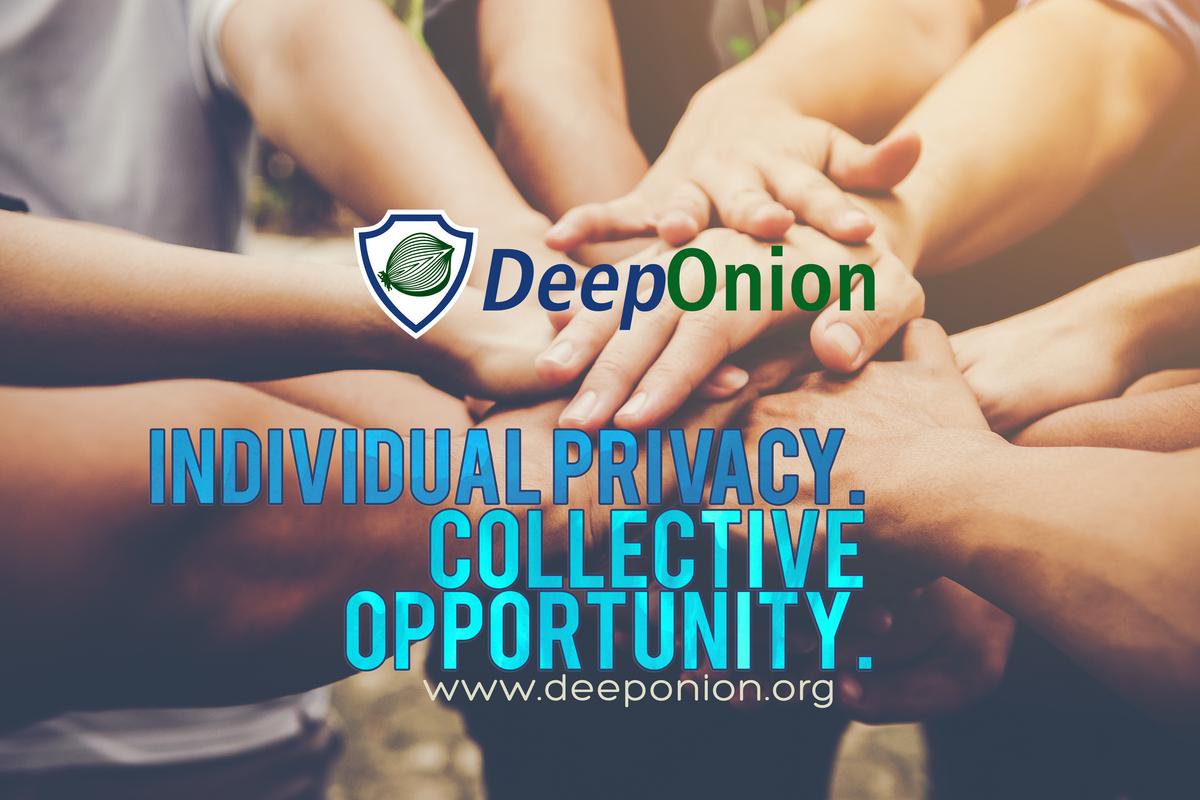 If we keep focussing on our main goals as we are doing it today, we are having great success very soon! and we have seen it from our recent progress as a community!

Apply for the weekly DeepOnion airdrop HERE
Enroll your friends in this great community! Earn ONIONs each day via the DeepPoints tool at DepOnion forum.
Some useful links:
Official site: https://deeponion.org (DeepOnion, anonymous cryptocurrency, anonymous transactions)
Official forums: https://deeponion.org/community/ (DeepOnion Community Central)
Bitcointalk ANN: https://bitcointalk.org/index.php?topic=2006010.0 (⚡ [ANN] ⚡ DeepOnion TOR ⚡ DeepVault ⚡ Cryptopia ⚡ Airdrop 16 of 40 Rounds)
Download wallet: https://deeponion.org/#download (DeepOnion, anonymous cryptocurrency, anonymous transactions)
AirDrop rules: https://deeponion.org/community/threads/new-coming-airdrop-rules.5105/ (New Coming Airdrop Rules)